The Rogue Grape's
Southern Oregon Wine Club
Coming Soon!
~The Ambassadors~
The Rogue Grape's Wine Club for Everyone!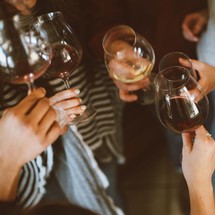 As an admirer of local wines, becoming a member ensures you will always have the finest options available in your cellar. It is our passion to serve you the most exceptional, thoughtfully chosen wines.
Our club releases include both local and international varietal wines, which we believe best showcase the potential and diversity of Southern Oregon AVA, while featuring the corresponding region of origin.
We invite you to join us on a quarterly Southern Oregon wine experience that will delight your senses and offer the variety that other wine clubs do not offer.
As a member of The Ambassadors, enjoy the convenience of a single club with so many options that you will never tire of your shipments! Cherish two, four or six bottles of intentionally selected wines per quarter (1/2 local + 1/2 international), discounts on all wine purchases, a birthday bonus, quarterly release parties with food & wine pairings, great company of like minded wine lovers and the excitement of your next wine release!
Sign up today for more information!
~The Wine Keys~
The Rogue Grape's Industry Only Club for Wine Professionals!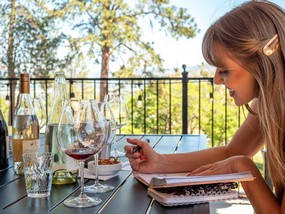 At The Grape, we value our wine professionals and believe in investing in our future wine ambassadors. We've created a gathering place for connection and ongoing education within the wine community.
We believe that every member is unique with valuable knowledge to share and gain as we continue to explore the world of wine in this ever-growing and changing industry. We believe we are stronger together.
We invite you to join us in building a stronger wine community and expanding our education in both local and international wines.
As a member of The Wine Keys, you will receive two bottles of intentionally selected wines per month (1 local + 1 international) at near wholesale cost. In addition, we want to invest in your future by providing member-exclusive events featuring educational wine classes and deductive tastings, as well as the opportunity to connect with other wine processionals.
Sign up today for more information!