Brandborg Vineyards & Winery Costal Cuvée 2018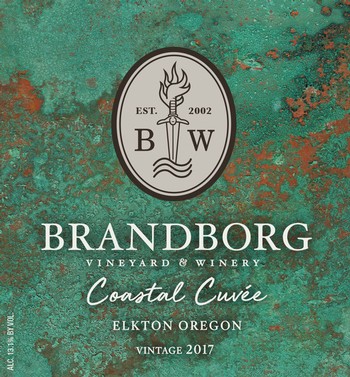 The blend is composed of Gewurztraminer, Riesling, Pinot Gris and Sauvignon Blanc.
The wine is a shimmering pale yellow, with golden and green highlights. The aromas that first strike you come from the spicy Gewurztraminer, then the floral contributions of Riesling with green apple from the Pinot Gris. Finally the herbal, citrus notes of the Sauvignon Blanc present themselves on the finish. This harmonious combination is echoed in the flavors of this wine. The wine has a hint of sweetness upon entry, that is well balanced by the long crisp and tangy finish. Just plain delicious and fun, fun, fun.
Product Reviews