Elise Dechannes Champange 2017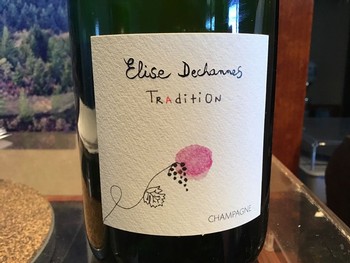 Toasted straw yellow in the glass. Plump and fancy bubbles thrash about.
Bouquet of white flowers, Bosc pear, and green apple skin.
Fleshy and round on the palate with peaks of tart acidity. Ripe cantaloupe and honeydew , maraschino cherry, bright mandarin orange - you know, that the fruit cup cocktail they serve at the diner, only way better of course.
Product Reviews